At Sgaravato, we have a consolidated network of experts in their respective fields to provide advisory services to both individuals and businesses. Their education and background, supported by constant research and training and experience in the field helping international organizations and as instructors at the under-graduate and graduate level, enable them all to provide invaluable support to meet the various needs of all our clients.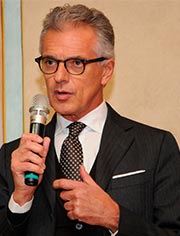 Dott. Ermanno Sgaravato
As a business consultant and founder of the tax-law firm Sgaravato, which has offices in Milan and Verona, Ermanno has filled a variety of roles in the 35 years of his career, including: insolvency practitioner, extraordinary administrator, technical consultant and independent expert in plans to support negotiated solutions to company crises, and liquidator in arrangements with creditors. He provides consulting services to banks and other financial institutions in Italy and abroad and to two private equity funds.
He serves on the boards of directors and of statutory auditors, including as chairman, for a number of corporations. In 2019, he co-authored a manual for the extraordinary administration of corporations in crisis (published by Jovene).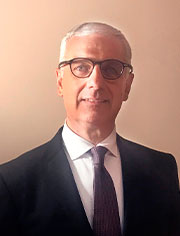 Avv. Gianluca Sgaravato
After receiving his law degree from Università Cattolica del Sacro Cuore in Milan, where he became a subject expert in tax law, Gianluca went on to obtain a doctorate and license to practice canon law at Venice's St. Pius X Faculty of Canon Law. He is and a board-certified appeals lawyer and a registered judicial administrator, and has held various positions in local administration, as a consultant for private and publicly-owned companies, as insolvency administrator, executor of estate, support administrator, liquidator of cooperatives under receivership, and as a member of supervisory boards. He practices law in both Milan and Verona, specializing in corporate law, insolvencies, tax law, and NPOs, and collaborates with universities and research groups. He has participated in and spoken at seminars and conferences on these matters and is the author of various publications and papers. He currently lives in the province of Verona.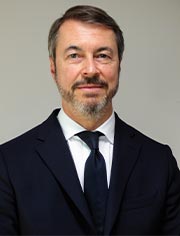 Rag. Giuliano Pestoni
An accountant and auditor, Giuliano's career has taken him on a twenty-year journey as the CFO of SMBs, and he has also contributed, as partner, to the success of Sgaravato over the last two decades.
He has gained a great deal of experience in the fields of business administration, corporate finance, risk management, and mergers and acquisitions (M&A), focusing on optimizing financial stability and maximizing financial performance for the companies he serves.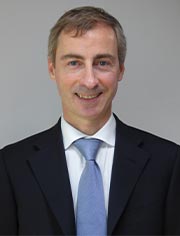 Dott. Giovanni Severi
As a chartered accountant and certified auditor, Giovanni has developed his career within the law firm and is now a partner. He began by providing ordinary support to small and medium enterprises before turning his focus to business rescue for companies and corporate groups, particularly within the real estate industry. His professional interests lie mainly in the areas of business valuations and planning and issues of direct and indirect taxation.
Avv. Annamaria Bertacca
Avv. Michela Bianchini
Avv. Enrico Caporali
Avv. Paola Parise
Avv. Pamela Dal Maso
Dott. Alessandro Testa
Dott. Massimo Baciga
Dott. Giacomo Angelini
Dott. Carlo Scattolini
Dott. Francesco Turati
Dott. Edoardo Colombo
Dott. Gianluca Monti
Dott. Francesco Cigna
Rag. Lorenzo Novelli
Dott.ssa Paola Giacomazzi
Manuela Pozza
Elisa Galber
Francesca Navarra